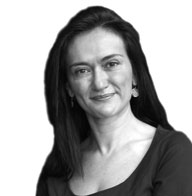 Maria Pilar Villaescusa Gonzalez
Ms Maria Pilar Villaescusa Gonzalez assumed the position of CFO at Sanitas in January 2020. She joined Sanitas Hospitals in 2008 and since 2015, she has been the Director of Finance, Development and Operations at Sanitas Hospitals, PPPs and New Services, where she has played a key role in the acquisition and integration of Ginemed, the IVF company that Sanitas acquired at the end of 2018.
She has a degree in Economic and Business Sciences from the University College of Financial Studies (CUNEF) and completed two graduate programs at the IESE Business School. Before joining Sanitas, Pilar held various senior management positions in finance at Ferrovial Servicios, a global operator of public and private infrastructure.