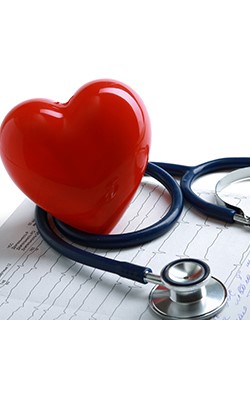 A Model fort he Management and Finance of Health Needs
As Bupa Acıbadem Sigorta, we go beyond being a company merely paying for the healthcare expenditures and provide all our members who choose to be with us, the tips and tricks for "living a Healthier and Happier" life via exclusive programs and content that we create way before the time of need.
Acknowledging the importance and priority of the physical health, we expand our knowledge regarding living healthy that we internally manage, and provide and elaborate and customize mentioned knowledge to touch on different aspects of living healthy.
Click now for our platforms where you can find all our posts regarding active life, a healthy diet, aging and adulthood and even mental health, in addition to physical health.



Healthy Solutions Shaped Based on Your Needs
With evolved treatment methods and customized healthcare approach, private health insurance is nowadays a need rather than a preference...
Therefore, instead of getting pre-made standard plans, wouldn't you like to have a plan that you can customize to have the deposit structure that you envision; a plan that is custom-made for you and your wallet, and even different deposits for your family members?
You can shape the most cost effective plan that includes a deposit structure, payment alternatives and contracted healthcare institution options being shaped based on your preferences in Bupa Acıbadem Sigorta Personal solutions.



With Integrated Healthcare Services, We Are Always With You!
Not only as you spend for your healthcare, we are 24x7 with you with different platforms that we provide with senCard whenever you need.
We offer instant automatic provision systems that offer 24x7 service.
We collaborate with a service center that takes feedback from its customers and provide fast and personal solutions.
With our experienced and positive service managers, we manage needs instantly.
We provide services on more than 3000 institutions all over Turkey for your healthcare needs.
We provide digital platforms that you can access personal and healthy lifestyle information with just one click.

Catch up with Time and Tech with Bupa Acıbadem Sigorta!
Apparently, our greatest asset during the days that are busy and congested with things to do, is our health... But what about the time we take for ourselves and our needs?
In addition to the exclusive solutions that support your healthy lifestyle, we provide technological systems that will offer added value to your time.
Thanks to our web and mobile applications that are created with our internal resources, you have online information at your fingertips whenever you have online access.
What is covered in your policy?
Do you want to access the contracted healthcare institutions?
Or is it time to have your baby to have her vaccines?
Answers to all your questions and much more is provided to you via exclusive world of websen and senCard Mobile